08-06-2016, 01:18 AM
Rob Donkin
Administrator


Posts: 488
Joined: Oct 2013
Reputation: 76
Warning Level: 0%
Announcement
Hi everyone,
We've been hearing a lot of chat lately about how we're neglecting Bad Eggs. As usual we're not just sitting here doing nothing, we're really busy right now working on something huge and new that we know you're going to love!
It's not at a stage yet where we're ready to show people but I just wanted to let you know that we're working hard and that there is a reason we haven't put out any BEO2 updates in a while.
Some answers to questions you probably have right now:
Is it an update to BEO2?
No, it's a completely new game.
Is it BEO3?
Not exactly, although it is what you might call a 'spiritual successor'. For us it's the next logical step and will represent all the things we've learned from making BEO1 & 2 as well as being bigger and better. We're building it in Unity for Steam so it's a big step up in terms of performance and it will be glorious full-screen HD.
When will it be out?
Hold your horses! This is the biggest project we have ever worked on and while we feel we're making good progress there is still so much to do. We're not even ready to share any of the awesome stuff we've been working on just yet. So release won't be until 2017 some time at the earliest but we do plan to share stuff when it's ready and get the community involved as early as possible.
We hope this goes some way to explaining why we've been quiet lately and why we've slowed down our BEO2 updates. BEO2 isn't going anywhere though and we're not necessarily done updating it either.
---
08-06-2016, 01:20 AM
Fern_Boi
Fried


Posts: 278
Joined: Apr 2016
Reputation: 12
Warning Level:

100%
RE: Announcement
I'ts ok Atleast yall are working on improving the game. I really want to see the big surprise!

Great job Donkins!
---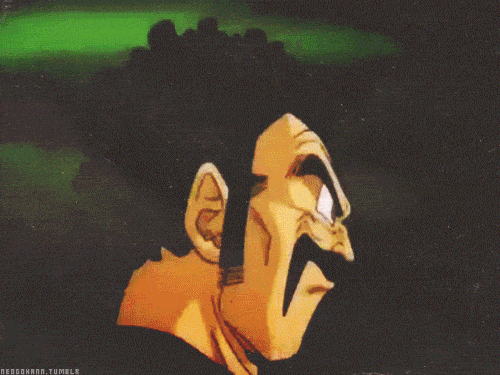 08-06-2016, 01:22 AM
Ftihochou
BAD!


Posts: 1,175
Joined: Jul 2015
Reputation: 69
Warning Level: 0%
RE: Announcement
Im so existed
---
08-06-2016, 01:29 AM
Nathan
Grim's Pet Cat


Posts: 2,096
Joined: Nov 2013
Reputation: 64
Warning Level: 0%
RE: Announcement
(08-06-2016 01:22 AM)

❦FţïhøČhöů❦ Wrote: Im so existed
I sure hope you exist, be a shame if you didn't.
And I told everyone didn't I, the time for a new game was coming, bit off on my timing of actual release date, but there was an announcement for it, as I had predicted September.
Also, thanks a bunch for working on a new one Rob and John. I'll admit I had fallen off on playing as much, due to lack of interest and other games taking my interest, but I'll definitely be in full support of this one.
---
It's not that I fear in my own self-confidence, it's that the others fear in it.
08-06-2016, 01:53 AM
sharkman0101
Scotch


Posts: 27
Joined: Jun 2015
Reputation: 4
Warning Level: 0%
RE: Announcement
Will it use the same account as our BEO2 accounts? Because I kinda don't have my paid-credits go to waste. '~'

Ahem, anyway...

I'm excited to see this! Is it going to just be BEO2 but with more content? Will it be just a whole new BEO?
---
08-06-2016, 02:22 AM
Grim-Cat
Moderator


Posts: 796
Joined: Oct 2013
Reputation: 106
Warning Level: 0%
RE: Announcement
Although that's easy to guess, since as you said, it's a next logical step, it is very kind from you to post this Rob!

Good luck, I know you guys are doing your best.
08-06-2016, 02:40 AM
Mr.Mehdi
Fried


Posts: 373
Joined: Oct 2015
Reputation: 26
Warning Level: 0%
RE: Announcement
I can't stop my imagination how this game can be, considering that i have information of how games could be difficult to realize and how much time takes AND its more HARDER make game on Steam, But hey you guys never disappointed us with your incredible and brilliant graphics!


Waiting for another piece of ART/DESIGN ! !
---
08-06-2016, 03:00 AM
RE: Announcement
I'm looking forward to this. Glad you notified all of us.
08-06-2016, 05:28 AM
RE: Announcement
Thats awesome to hear
---
08-06-2016, 09:27 AM
Peter J
Basted


Posts: 112
Joined: Nov 2013
Reputation: 20
Warning Level: 0%
RE: Announcement
Hype! Hype!
---
User(s) browsing this thread: 1 Guest(s)