07-17-2014, 03:06 AM
(This post was last modified: 07-17-2014 03:06 AM by Day59.)
Day59
Over Easy


Posts: 187
Joined: Nov 2013
Reputation: 43
Warning Level: 0%
New Updates
first of all i know troll 2 made a thread about this, but the details of those updates were not mentioned
---
07-17-2014, 03:14 AM
SenSei
BAD!


Posts: 606
Joined: Oct 2013
Reputation: 64
Warning Level: 0%
RE: New Updates
awesome more than i expected ,jinn looks cool
cant wait to try new maps
---
07-17-2014, 03:15 AM
(This post was last modified: 07-17-2014 03:50 AM by FirstaidkiT.)
FirstaidkiT
Shirred


Posts: 91
Joined: Feb 2014
Reputation: 22
Warning Level: 0%
RE: New Updates
awesome update, nice new modes
hm increasing friend list i hope this message box "This player is not online" sort out
---
07-17-2014, 03:19 AM
Day59
Over Easy


Posts: 187
Joined: Nov 2013
Reputation: 43
Warning Level: 0%
RE: New Updates
yeah cant wait to try out random grav and skill shot mode, that'll stop the hiding
---
07-17-2014, 03:29 AM
SenSei
BAD!


Posts: 606
Joined: Oct 2013
Reputation: 64
Warning Level: 0%
RE: New Updates
ya troll2's must be happy now his 2 suggested modes finally in the game
---
07-17-2014, 03:33 AM
RE: New Updates
finally some more maps. I wonder if the map pack is 50 credits or cheaper.
07-17-2014, 03:44 AM
TriiX
Sunny Side Up


Posts: 200
Joined: Nov 2013
Reputation: 5
Warning Level: 0%
RE: New Updates
skillshot modeeee aaaaaaa, but that first map? o.o and nice increasing the size of your friends list
---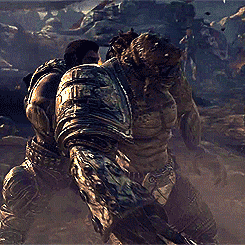 07-17-2014, 03:50 AM
(This post was last modified: 07-17-2014 06:04 AM by troll2.)
troll2
Fried


Posts: 395
Joined: Oct 2013
Reputation: 40
Warning Level: 0%
RE: New Updates
well i hope random gravity and skill shot mode bring that magic spark the game needed to bring new players and old players active to the game, cant wait to see if ppl appreciate that modes, could be the fix for hiders, and flat facer mappers? , with this modes and the new pack of maps i just can say BRAVO!!!! to the Donkin's


now making a fast prediction : random gravity could stop the cheatyface streak of perfect shots.


random gravity will have values between 0 (actual gravity mode) and to 10 (making everything heavy )


skill mode will give more challange vs cheatyface (love this)

skill mode : close shots will give u like 6%-10% of total dmg
example:triple knifes far shot = 45 dmg, close shot= 3 dmg


now prices :


2 modes will be 10-20 credits each one

pack map should be between 25-50 credits



PS like always my thread wasn't respected, and always ppl want to compete against what i post, i deleted my thread about new updates in a way to keep clean the forum of repeated topics.
---
07-17-2014, 03:51 AM
Z-Gamer
BAD!


Posts: 1,044
Joined: Nov 2013
Reputation: 58
Warning Level: 0%
RE: New Updates
Yes More friends to add thanks Donkins! One of the best Updates ever.
---
07-17-2014, 04:06 AM
RE: New Updates
troll they probly wont charge for extra modes it says new PRO game modes unless you dont have pro probly wont cost more but then again nothings free right
User(s) browsing this thread: 1 Guest(s)