I couldn't decide on the type of mouth i wanted, so i made two versions.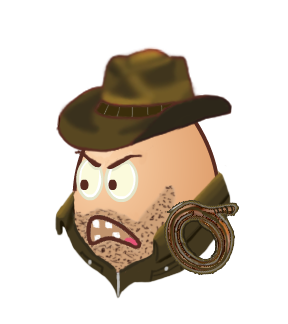 Was originally just going to put this in Fan Art, but came upon the idea that it would be great if it came with a weapon.
Whip - 15-18 damage.
Ability - Disarm. Randomly removes 1 weapon from your opponents weapon inventory. (Not including stash)
Range - 2/3 Length of Lightning Gun
Also, John D. if you ever see this, tell me something. Why do you use that reddish-brown to outline everything?
I've been trying my best to keep to your style when designing work, but I feel the outline is unnecessary.